3/4 Cup With Lace & Bamboo Charcoal
$ 11.67
Description
SKIVA 3/4 Cup With Lace & Bamboo Charcoal, modern lace design for full cup with adjustable bra strap. This underwired bra is comfortable with padding bamboo charcoal and cooling with support Go Green product for healthy.
Eco Friendly and skin friendly
Non-TDI toxicity
Certificate OEKO-TEX® Standard 100 – Class I
Added ELK Technology
Flexibility and elasticity
Soft & Cool
No residue trap
Easy washing
Fast Drying
High breath-ability
Sweat absorbent
Anti-yellowing
Anti-wrinkle
Highly expandable
Nylon & Spandex fabric
Less deformation
Minimal detergent residue captured after washing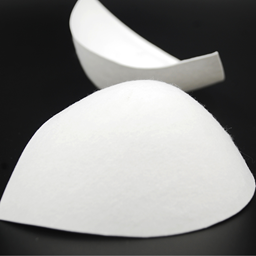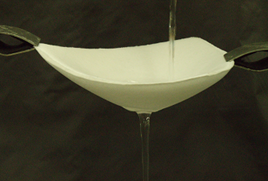 Eco Friendly – Hypoallergenic
Biodegradable
Trap sweat
Reduces or no odors
Sustainable
Breath-ability
Supremely soft, silky and luxurious
Breathable and thermo-regulating
Hand wash only
Do not bleach

Do not iron

Do not tumble dry

Do not dry clean
Additional information
| | |
| --- | --- |
| Weight | 0.17637 lbs |
| Brand | SKIVA |
| SKU | 01-0019 |
| Color | Black, Blue, Light Blue, Maroon, Yellow |
| Size | C32, C34, C36, C38, C40, C42, D32, D34, D36, D38, D40, E32, E34, E36, E38 |
| Material | Elastic Polyester Fiber, Polyester Bamboo Charcoal |
How to choose correct underwear for your body
Your body shape changes day by day. It is very important to choose correct size to maintain your body shape.
How to Measure your Size Correctly
To get the most accurate results, measure without your bra on. If it's possible, have someone else measure you. Please be aware that cup sizes may vary according to brand or design.
Sister Sizing: Bras
What is sister sizing?
Your current bra size has "Sister Sizes" which are alternate sizes where the cup volume stays the same even though the band size and cup letter changes. Figuring out a Sister Size requires a set of one-size shifts, in opposite directions, in the numbers and letters of bra sizing. Sound easy? Don't worry. We're here to help.
Sister Size DOWN = one actual size smaller than your current Band size AND one letter name larger than your current Cup. For example, if you wear a C34, your Sister Size DOWN would be D32.
Sister Size UP = one actual size larger than your current Band size AND one letter name smaller than your current Cup. For example, if you wear a C34, your Sister Size UP would be B36.
Sister Size Charts
| | 32 | 34 | 36 | 38 | 40 | 42 | |
| --- | --- | --- | --- | --- | --- | --- | --- |
| | A | | | | | | |
| | B | A | | | | | |
| | C | B | A | | | | |
| | D | C | B | A | | | |
| | E | D | C | B | A | | |
| | F | E | D | C | B | A | |
| | | F | E | D | C | B | |
| | | | F | E | D | C | |
| | | | | F | E | D | |
| | | | | | F | E | |
| | | | | | | F | |