*Measurements should be taken without a bra
*Numbers above are for reference only
| Cup Size | A | B | C | D | E |
| --- | --- | --- | --- | --- | --- |
| Measurement (A-B) | 5-7.5cm | 7.5-10cm | 10-12.5cm | 12.5-15cm | 15-17.5cm |
| Band Size | 32/70 | 34/75 | 36/80 | 38/85 | 40/90 |
| Measurement | 68-72cm | 73-77cm | 78-82cm | 83-87cm | 88-92cm |
5 Tips To Find Your Prefect Bra Size
Try going down a band size.
Try going down a cup size.
You need to go down a band size.
Wires Pinching In The Middle or Not Lying Flat Against Chest ?
You need to go up a cup size.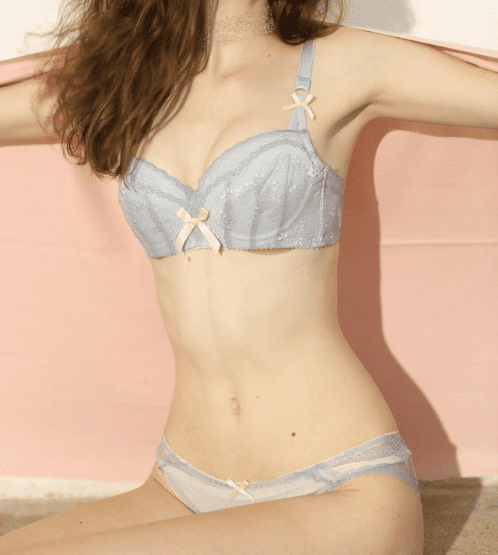 Are You Wearing The Wrong Bra?
Guideline On How To Wear A Bra
Loosen the straps or their maximum length. Lean forward into the cups and hook up the bra at the back if you can. If not, fasten the bra at the front and then turn it around, but be careful as this may strain the elastics. Then, put the straps on your shoulders.
Adjust your breasts inside the cup by scooping them up so they sit comfortably inside the bra in a natural position. To do this, slip a hand into the cup and lift the breast upwards and forwards. Your breast should fit fully inside the cup with the bra resting comfortably outside.
Hold the wire under the breasts, lean forward, and gently shake the bra to the left and right. Your breasts will fall into the cup and sit higher when you stand up straight.
Remember that it's the bra band that provides most of a bra's support, not the straps. 80% of the support a bra gives comes from the underband. If your straps are too tight the back of the bra will ride up and affect your posture. Adjust the straps so that they sit comfortably on your shoulders.